If you want to get a green couch turf variety for your turf installation look no further than hardy Oz Tuff Australian Couch Sports Turf. This turf is a slow grower with a deep green colour and lots of great features that make it a favourite among customers in Brisbane. However, it is not shade tolerant.

Oz Tuff Australian Couch has the highest salt tolerance of any green couch turf variety, making it ideal for beachfront turf installations on the Sunshine or Gold Coasts. Where other grasses may have their growth stunted or turn yellow in such saline conditions, this premium turf will thrive and retain colour.
Extensive root system aiding drought tolerance and wear recovery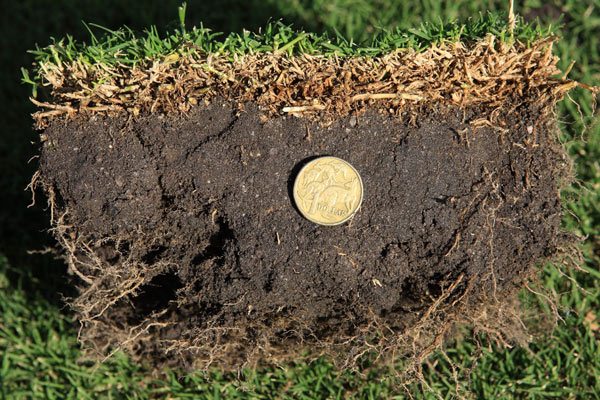 Excellent choice for high profile recreational areas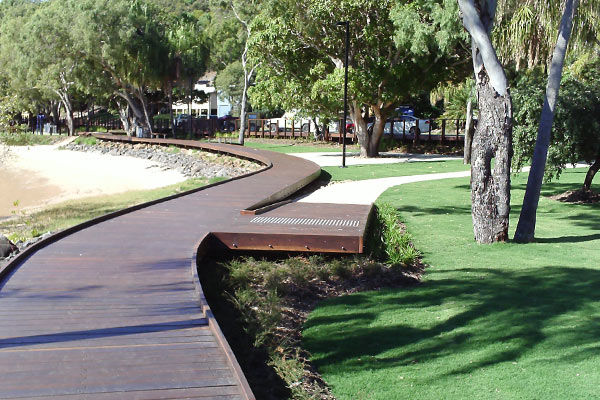 Supreme salt tolerance suitable for coastal foreshores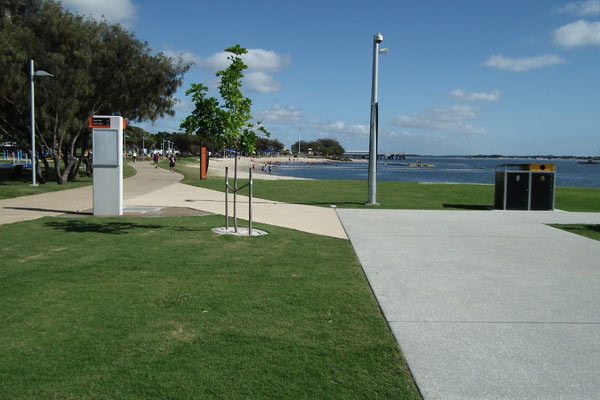 Mow It Rarely, Mow It Low
Like Zoysia, Oz Tuff Sports Turf is a slow grower, only needing to be mown every two to four weeks, depending on the season. This is a benefit in terms of time and money saved, and is also better for the environment, as you'll burn less mower fuel. Oz Tuff also only sprouts unsightly seedheads when it is stressed. Oz Tuff should be kept at a maximum of 35mm in height.
This turf can also be cut lower than other grasses without becoming stressed – great for sports fields or a turf installation where you want to play backyard cricket.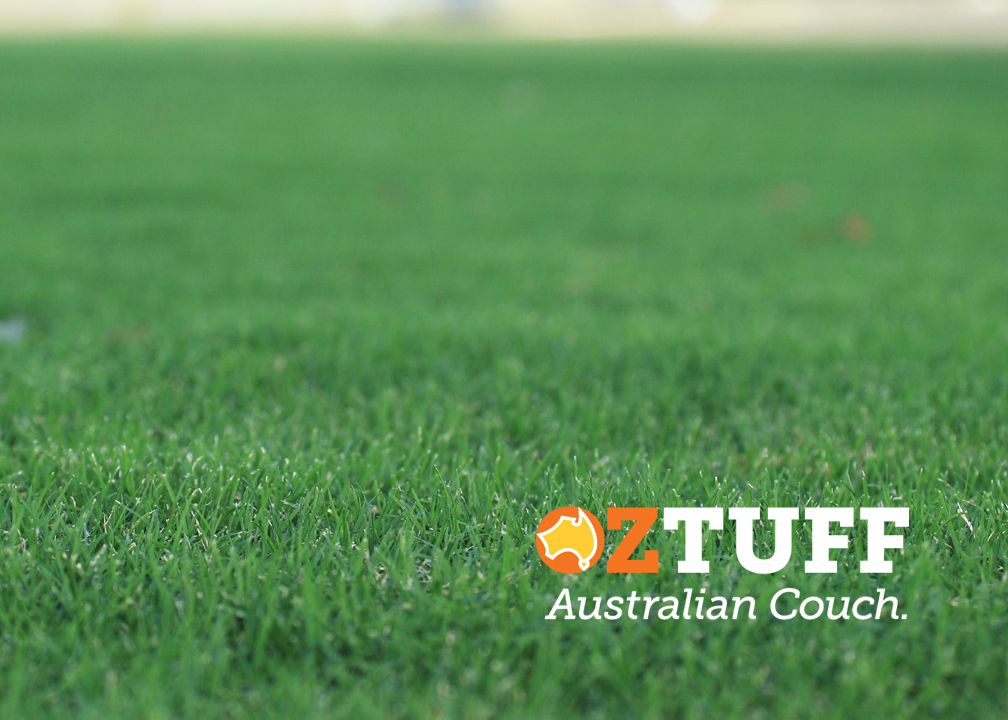 Oz Tuff is Tough
As the name suggests, one of the reasons this grass is preferred by turf suppliers, is how tough it is. Deeper, stronger roots than other couch varieties make it more drought resistant, and this turf has a high tolerance for pests, disease, and wear.
Save Money on Fertiliser
Oz Tuff grass has very low nutritional requirements. It can survive in poor quality soil where professional turf suppliers wouldn't dream of planting other couch varieties. This means you only have to fertilise the lawn up to twice a year.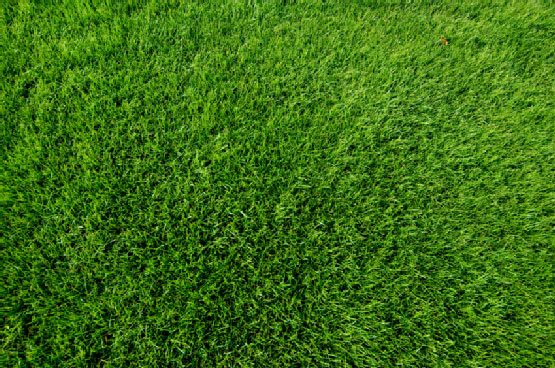 Tolerates Recycled Water
Recycled water has higher salinity than other water, and can damage grass as a result, but Oz Tuff's salt-resistance means this isn't a problem.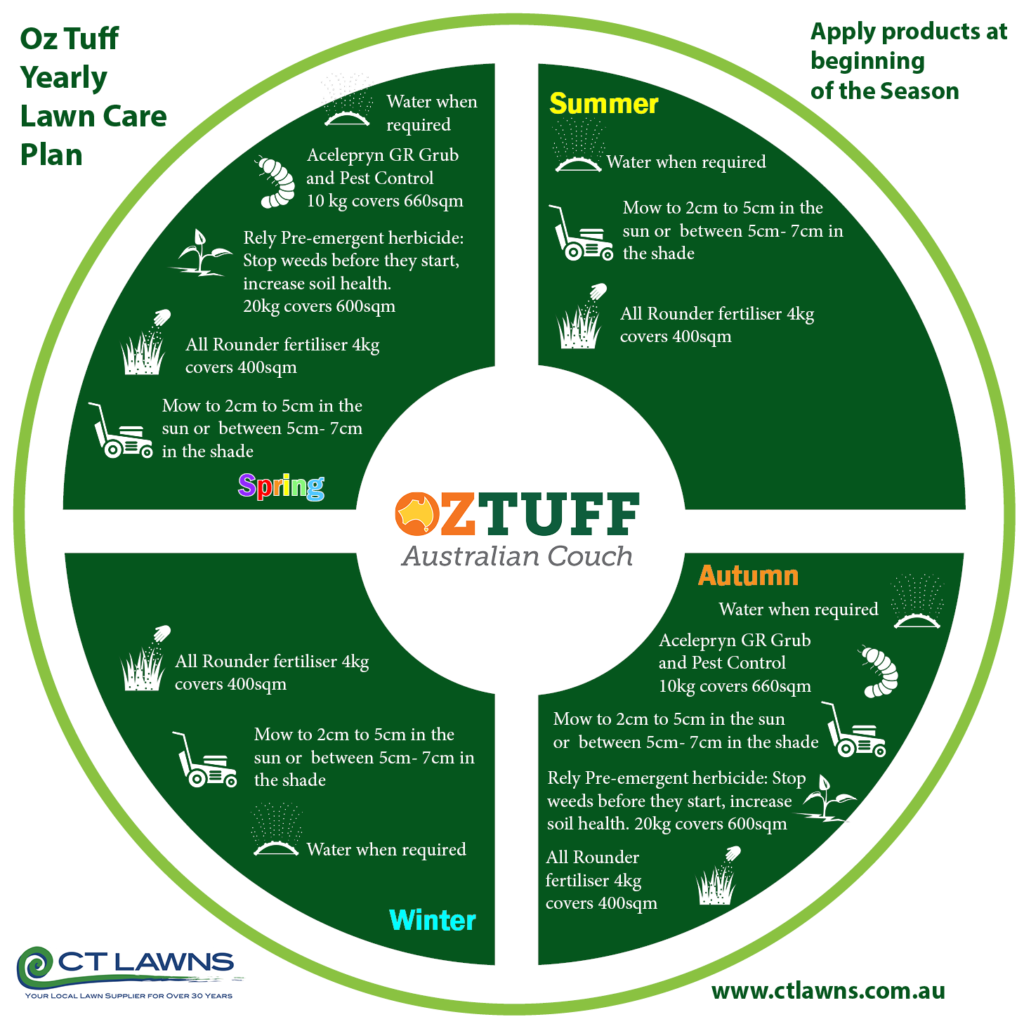 Call Your Brisbane Turf Supplier
To get a free quote on Oz Tuff for your turf installation call us on 1800 685 296 or enquire online.