Empire Zoysia turf from CT Lawns has so many advantages as well as it being such a beautiful deep green colour, medium width leaf and soft. Empire Zoysia turf is technically a very proficient lawn. It is so low maintenance it is sometimes called the 'no mow lawn'. If you're considering a lawn installation on the Sunshine Coast or Brisbane, Empire grass offers you a great range of benefits.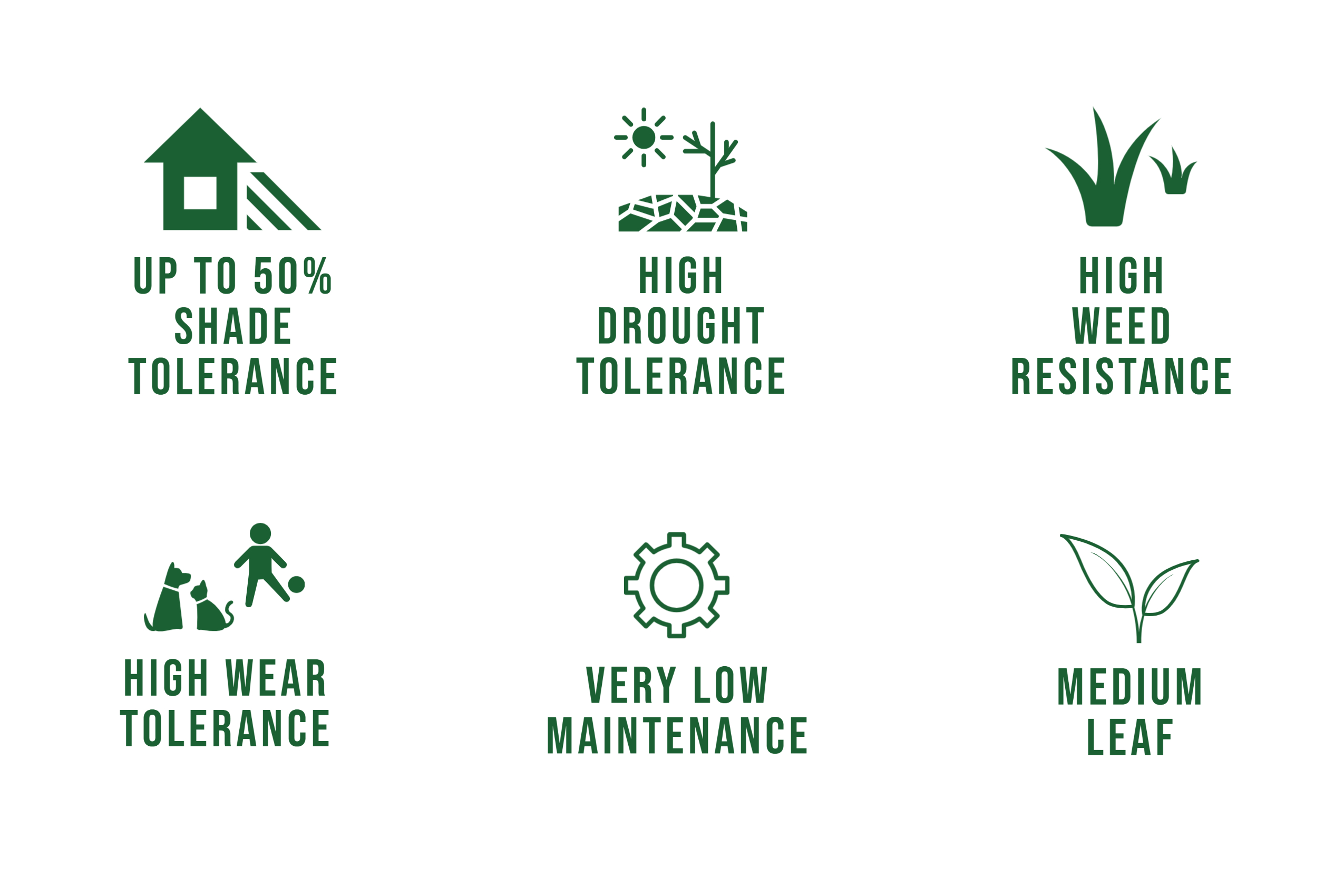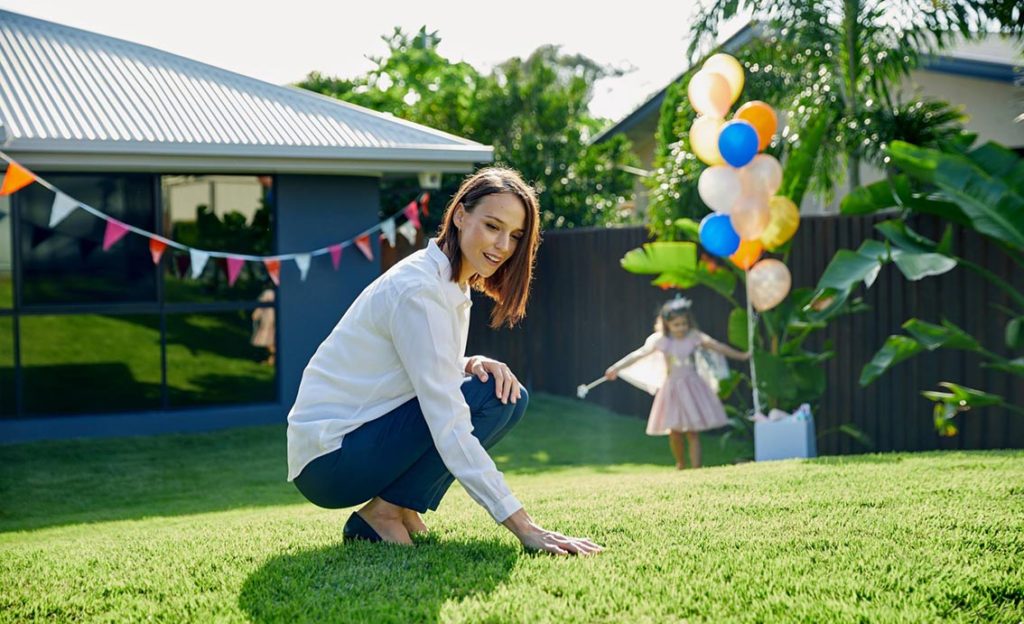 Our Empire Zoysia comes with a Certificate of Authenticity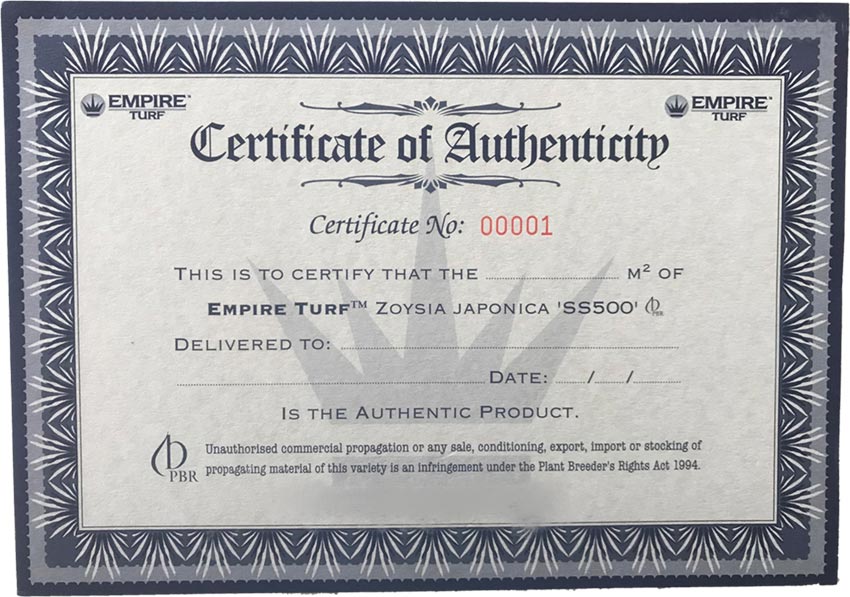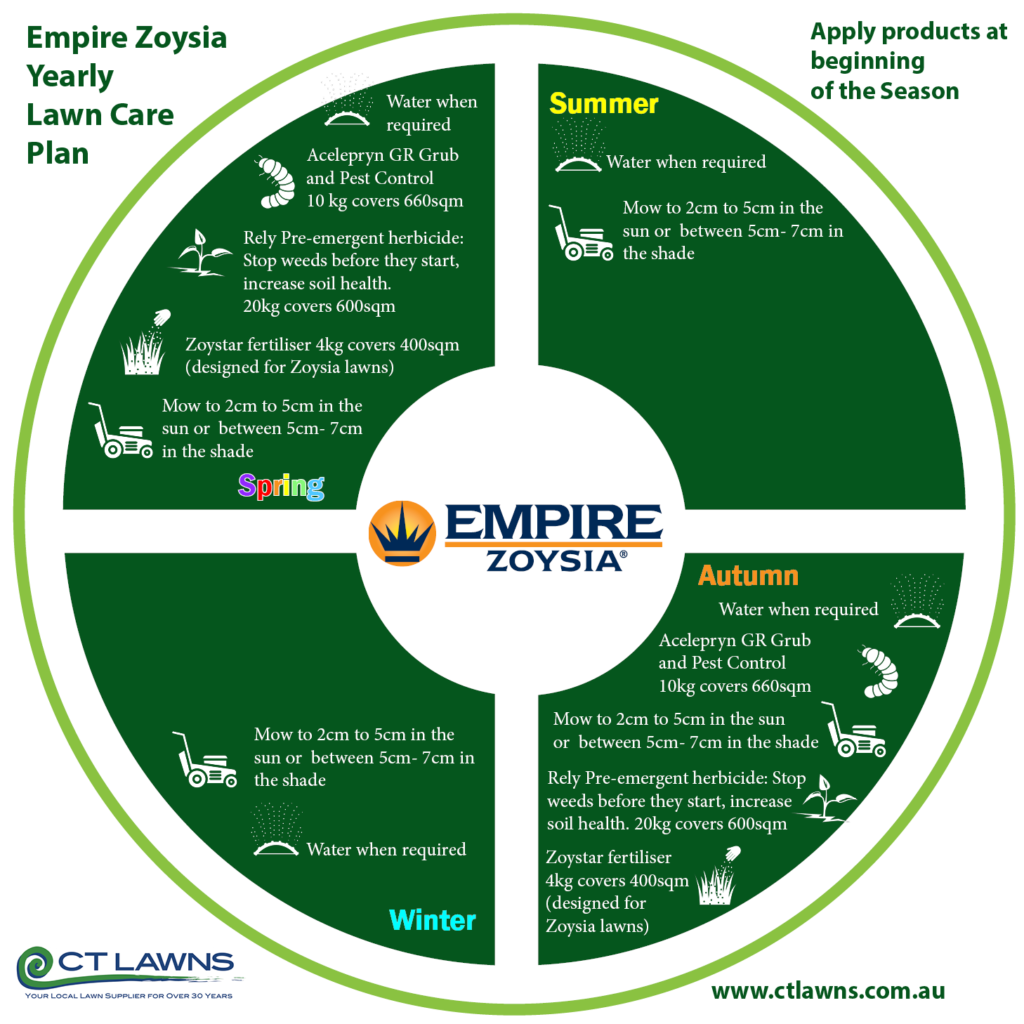 Save on Watering
Once it is established, Empire Zoysia turf needs almost no watering. It's actually best simply not to water it even in Brisbane summers, until it starts to wilt and discolour. This species of grass has very long and dense roots, and can find deeper sources of water than others – an Empire Turf lawn just won't need you to water it much of the time.

Tough and Pest-Resistant

Empire turf is tough enough to grow well in both the heat and cold, and handles moderate shade well, though it does need four to five hours of sun a day. Empire Grass also has natural defenses against weeds and pests, so you won't need to spend as much on weed and pest control.
Stop Erosion with an Empire Zoysia Lawn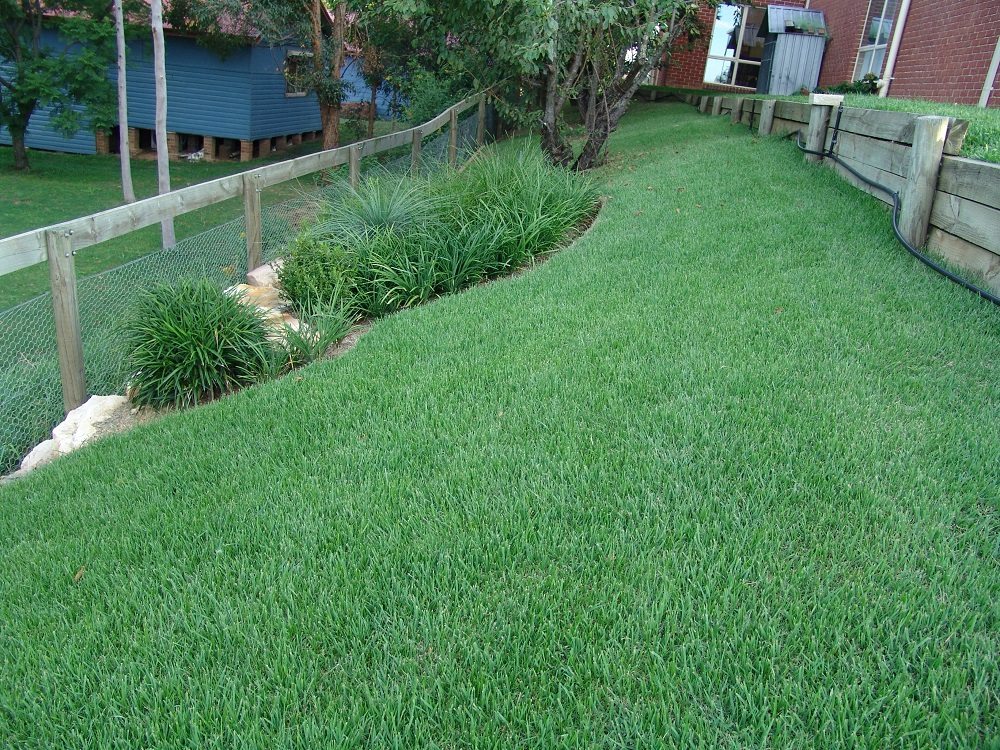 Erosion is a problem around the world, especially in hot, stormy areas like southeast QLD. Studies have shown that soil coverings can reduce erosion by more than 95%, and Empire Zoysia is the most effective lawn turf for doing so. The extra deep, dense root network holds topsoil firmly in place.
Call Your Brisbane Turf Suppliers
To learn more or start planning your new lawn call Brisbane's premium turf suppliers, CT Lawns, on 07 5688 7679 or enquire online.
Less Mowing with Empire Zoysia Grass
Because it grows so slowly and neatly, Empire Zoysia in Brisbane where the year-round heat makes everything grow, is a perfect choice. You'll only need to mow your Empire lawn once every month or so, leaving you more time and more money, and reducing your carbon footprint from mower fuel.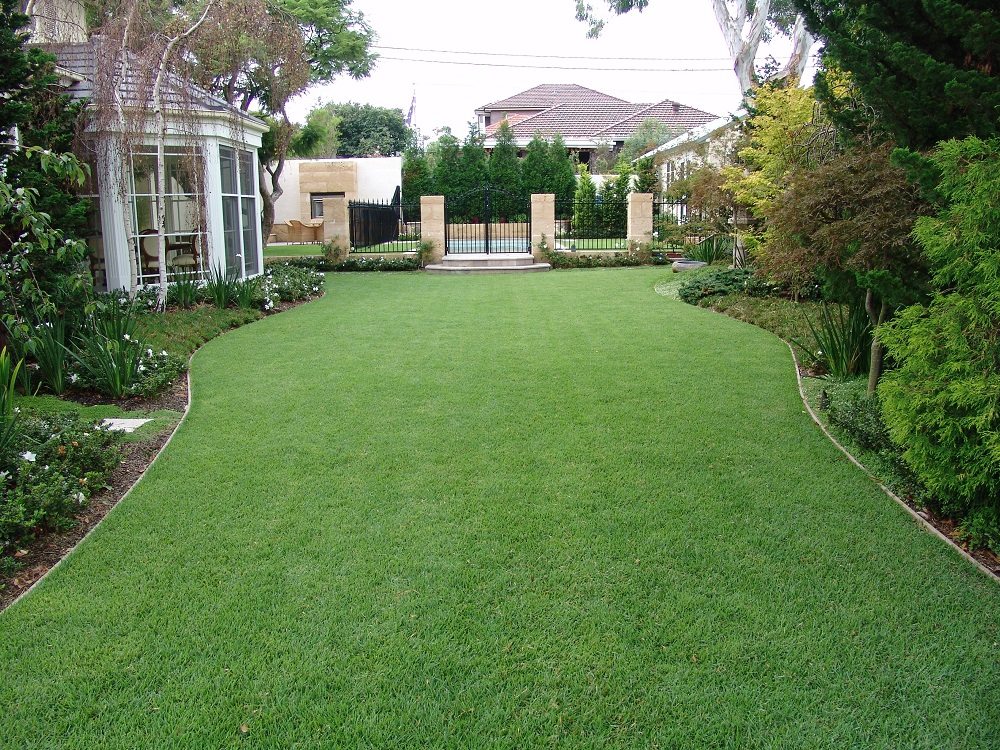 Zoysia Grass as a game changer
This is the coverage by the GCSAA-TV on the Zoysia as a Game Changer Tour as was run in San Antonio on 23rd February . This video highlights Team Zoysia and one of the new golf courses just re-turfed in Zoysia in Texas as well as the tour to Bladerunner Farms in Poteet, Texas. https://www.gcsaa.tv/video/zoysia-as-a-game-changer