Sir Walter Turf lawns in Brisbane and the Sunshine Coast are more and more popular. In fact, Sir Walter Turf is now the most popular buffalo lawn in Australia! There are good reasons why. It is a soft buffalo grass that is as good-looking and soft as it is durable and low-maintenance.
Well suited to the conditions of South East Queensland.
A Sir Walter lawn can weather the high temperatures and the occasional cold snaps.
It can survive freezing conditions and sweltering highs of up to 42 degrees.
Drought-resistant, perfect when water restrictions are in place.
It is also nice and cool. This brings the temperature of the yard down and offers your feet respite from the QLD heat.
Sir Walter Turf is the #1 Selling Buffalo Lawn in Australia!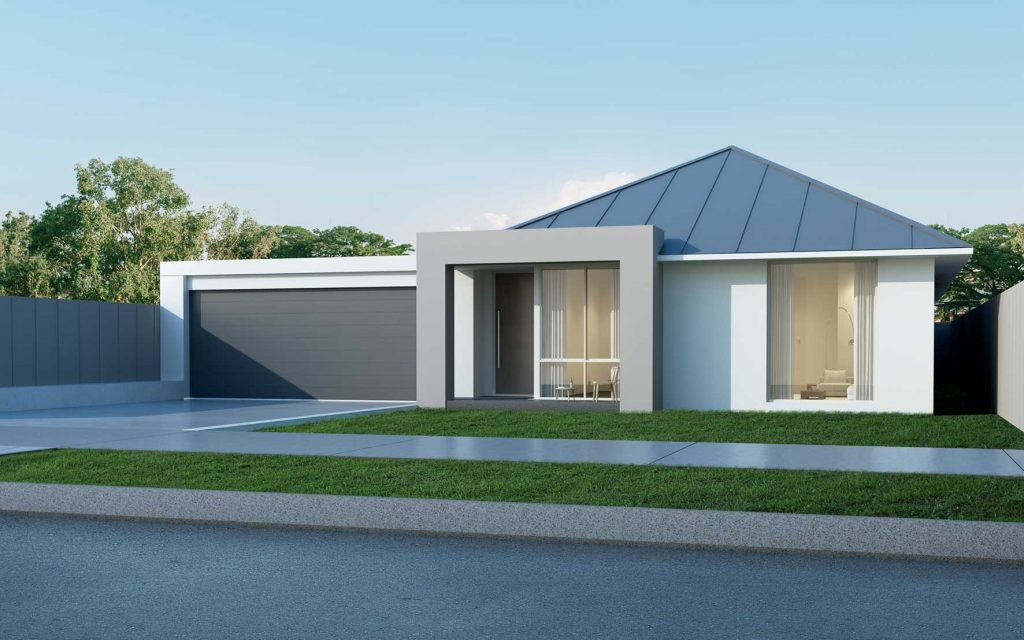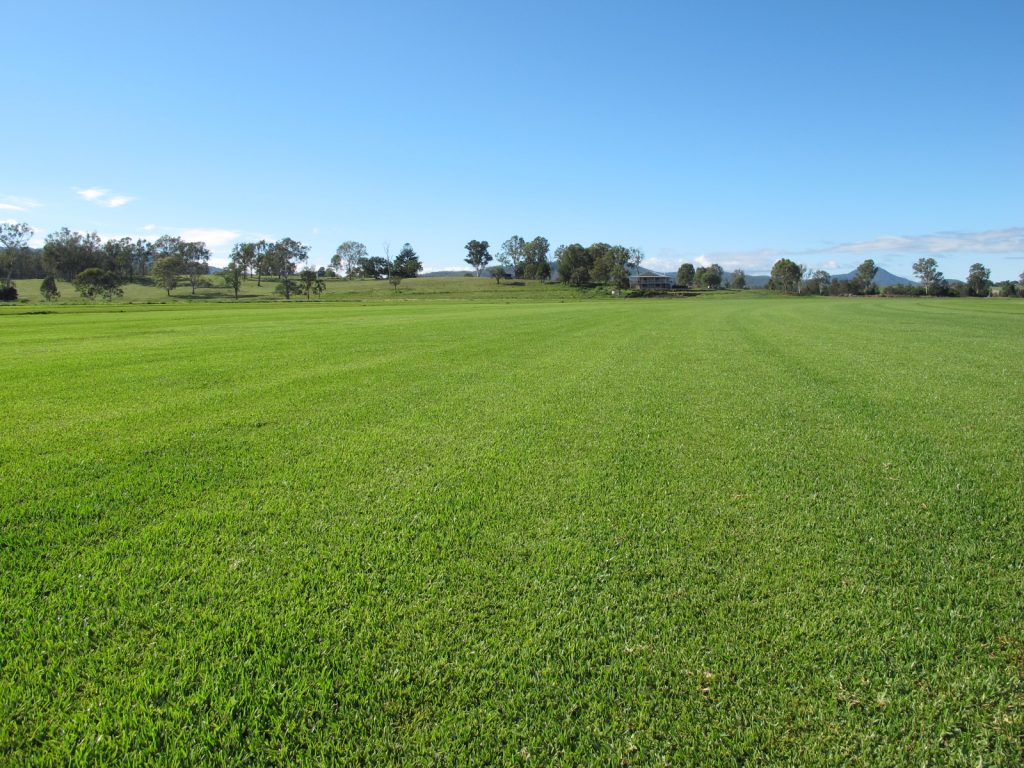 Sir Walter is Weed Resistant and Shade Tolerant – Less Maintenance, More Enjoyment
Naturally weed resistant. A Sir Walter lawn chokes most weeds before they can take hold.
It also grows well in shade, so you won't have to prune as much.
Requires low level fertilisation.
It also only requires minimal watering.
Sir Walter Buffalo Grass has roots which thrive and grow deeper when it isn't watered too often.
This saves you time, water, and money.
You'll also spend less on fertilisers and other products.
When you do need them you can take advantage of CT Lawn's range of landscape supplies.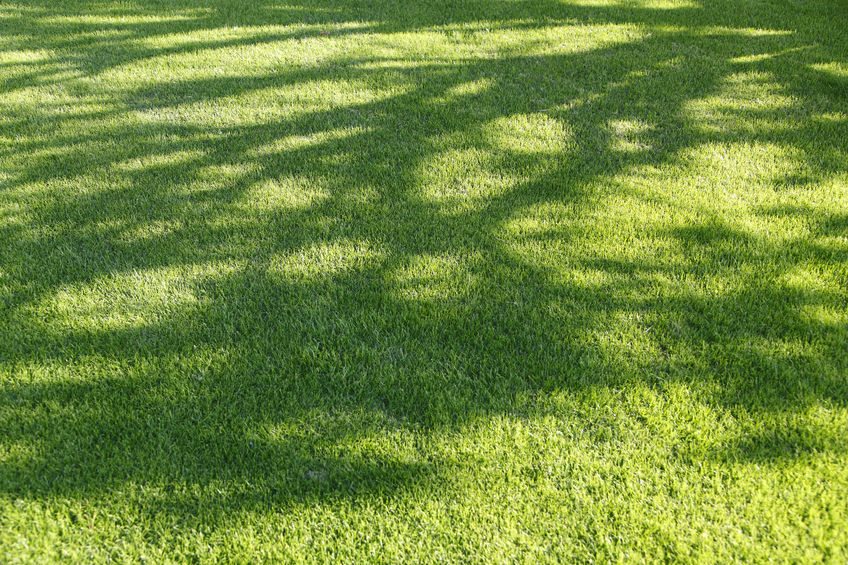 Sir Walter Turf Stops Dust, Mud, and Soil Erosion
Laying down quality turf is the best way to stop dust and mud getting into your home, and also slows harmful soil erosion. It is a perfect solution for these problems.
It's tough enough not to wear through to dirt or mud even with heavy use. A Sir Walter lawn also greatly slows the process of soil erosion by holding the soil together and protecting it from the wind.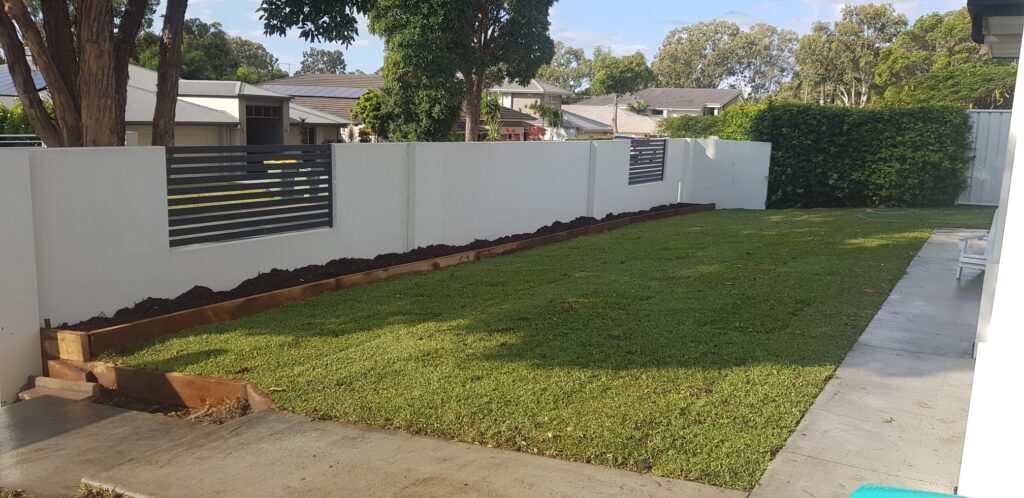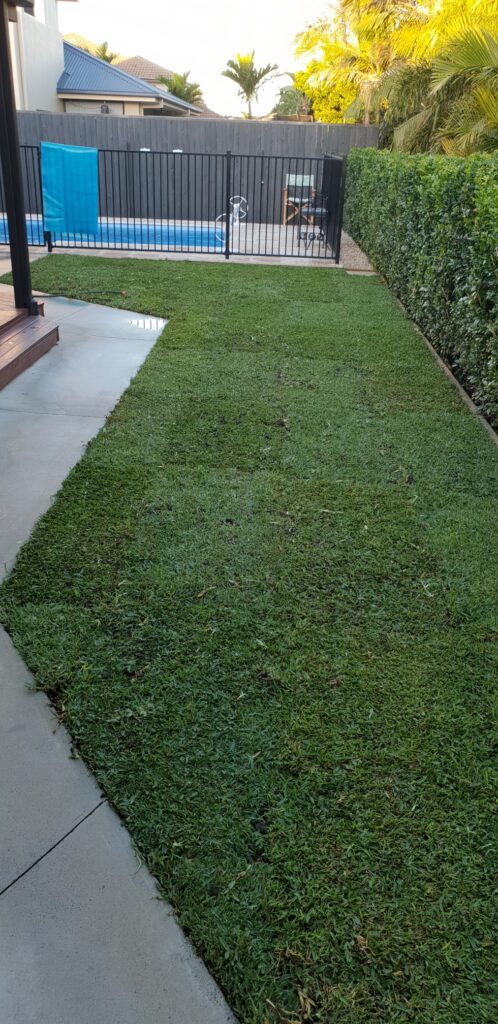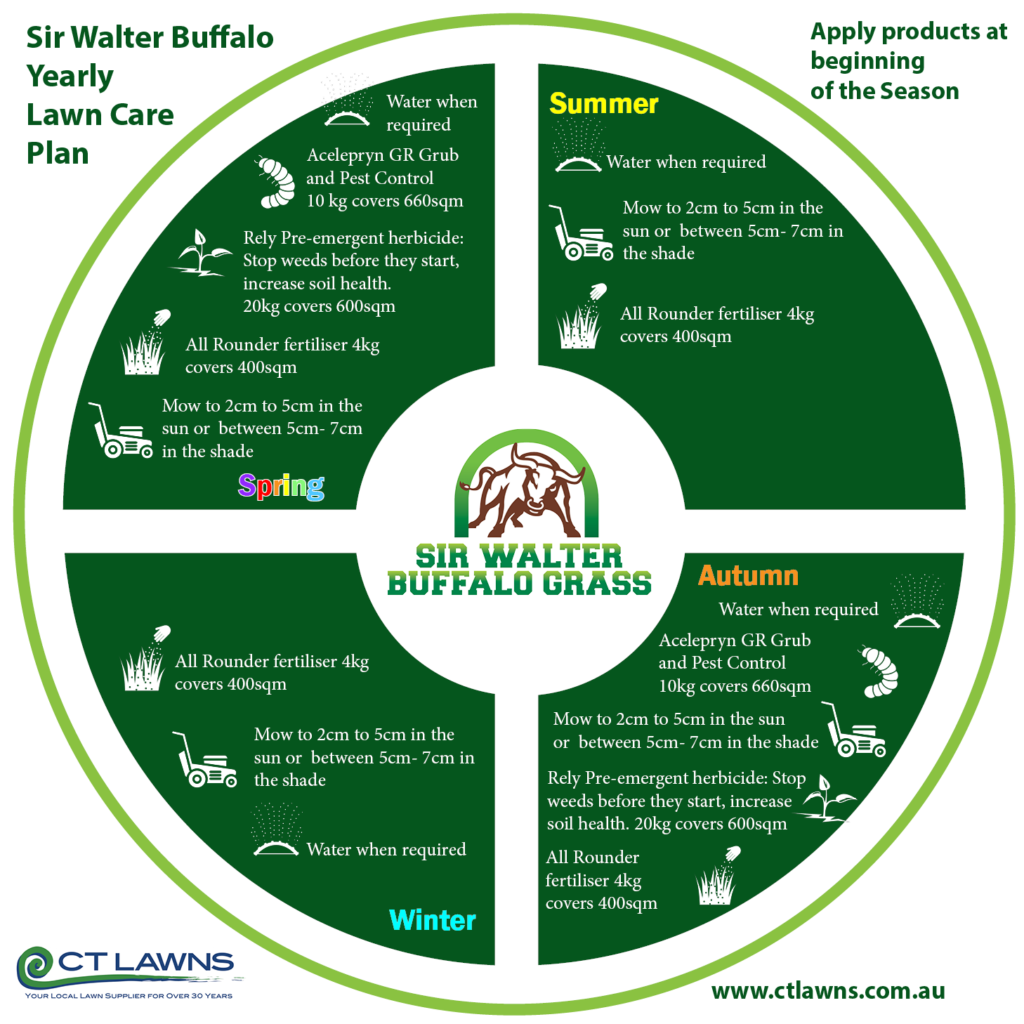 Call Your Brisbane Turf Supplier
To get a free quote on Sir Walter Turf call us on 1800 685 296 or enquire online.